Welcome to Dubs and Dupes
Welcome to the best and friendliest Dubbing and Duplication house in South Florida. We offer standards conversion from any part of world in addition to dubbing and duplication in any number... from one to a million copies. You will not find a more complete service coupled with a friendly, understanding and bilingual staff.

Dubs and Dupes is part of the SuperGroup family of companies in North Miami, organizations that have been servicing South Florida's production, equipment and duplication needs for more than three decades.




In a rush? You will always get a "Yes!" from Dubs and Dupes. We pride ourselves in doing the "impossible!" We even do one inch video, Super8 and 8mm FILM TO TAPE transfer! And we offer all of our services 24 hours a day, 7 days a week.

Our happy repeat customers know...
"No One Can Dupe it like Dubs and Dupes!"
Services
Overview of our services:
Standards Conversion - PAL / NTSC
Super8, 8mm Film and Inch Tape to VHS, DVD
Any Format Video Conversion to Web FLV, MOV, WMV
DVD and CD Duplication, Replication and Authoring
Records, LPs, Cassettes, 8-Tracks, and Reels to CD, DVD
Videotape Duplication - VHS & PAL
Betacam SP, Digibeta, and DVCPRO50
DVCAM, DVCPRO50, and MiniDV
Video Editing - Linear, Non Linear
For more details see the Services Page


We ship anywhere in the World
Send us your tape, cassettes, reels, or hard drive from anywhere in the world. Same day airline counter to counter shipping available.


Need Templates?
Download free templates for CD/DVD art:
Need UPC or ISBN numbers?
We can provide you with UPC numbers, barcodes, and ISBN numbers for your CD or DVD projct.
Visit the UPC page.



Budget Video Rentals
The number one resource for professional video production equipment rentals. RED Cameras, HD cameras and lenses, HD decks, and much more...


Visit BudgetVideo.com


Budget Grip and Lighting
Our sister site dedicated to dollies, jibs, Kino Flo, Litepanels, Arri, and more...


Visit BudgetGripAndLighting.com


Need Repairs?
We repair most Sony, Panasonic, Canon, and JVC camcorders. All repairs done in house. All work guaranteed!


Visit BudgetVideoRepair.com



Budget Plasma Rentals
Rent BIG Plasma and LCD Screens, Projection Screens, Stands, Speakers, and more.


Visit BudgetPlasmaRentals.com



Canon EOS Cameras
Our Canon EOS rental department specializes in Canon cameras, lenses, and accessories for shooting high definition video.


Visit BudgetEOScameras.com



Budget Multi-Camera
Our Multi-Camera Division has a wide variety of high definition (and even standard definition) camera packages that are set up for multi-camera operations - either switched, iso, or both.


Visit BudgetMultiCamera.com



Need Tape Stock?
We will make virtually any quantity of the popular video tape formats available around the clock..


Visit TapeStockAfterHours.com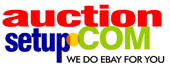 Stuff to Sell?
Do you have equipment to sell? Let us sell it for you on eBay. Depending on the type of equipment, we might even buy it from you outright!


Visit AuctionSetup.com